It's Field Day at TFES!! K-2 students will begin at 8:30 and grades 3-5 will kick off at 12:30. All friends and family are welcome! We do ask for visitors to sit in the bleachers or watch from an area that does not interfere with any of the activities as we will be taking up the majority of the football field. Here's to a beautiful day! #WeAreWolves!





This week Taylor Raffety was chosen by the coaching staff to carry the Mason Moore Honor Bag. Taylor is a huge asset to the team. Not only does she have the best season average but she was also named Captain by her fellow golfers. Taylor carried the bag this week with pride and composure as she earned her self a top 5 finish at the Divisional tournament. Well done Taylor, now on to State. Go Wolves!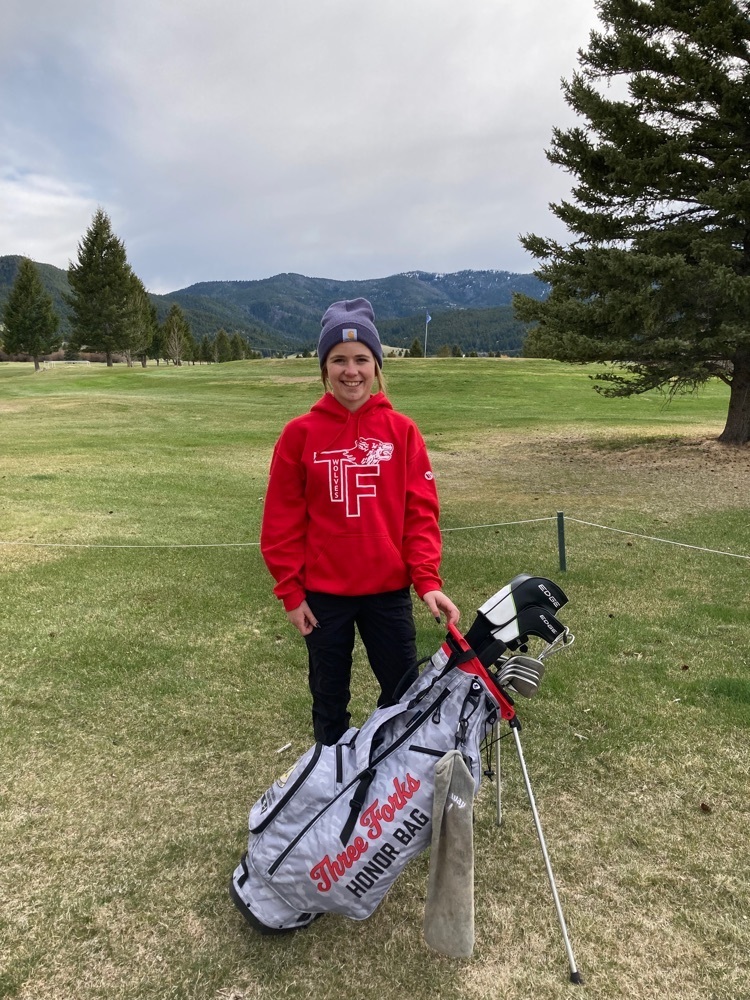 I have 12 extra Jostens graduation announcements. If you need one or two, or the whole bunch - please contact me at
kpowell@threeforks.k12.mt.us
and I will give them to your senior.


Three Forks Tennis placed 2nd at Southeast Divisional Tournament with 34 points! Let's Go!! Both our doubles teams placed and qualified for State in the #3 & #4 spots. Congrats Ruby, Alicia, Karin and Maddie. Our 4 singles (Macie, Lauren, Ali and Sophie) played each other this morning in tough battles. Sophie and Ali moved onto the next round where they had to tackle the severe wind gusts. Their seasons ended earlier than we had hoped but not without giving the other teams a great run and earning points for the team! So proud of all of these girls! Now onto STATE!!! Go Wolves!!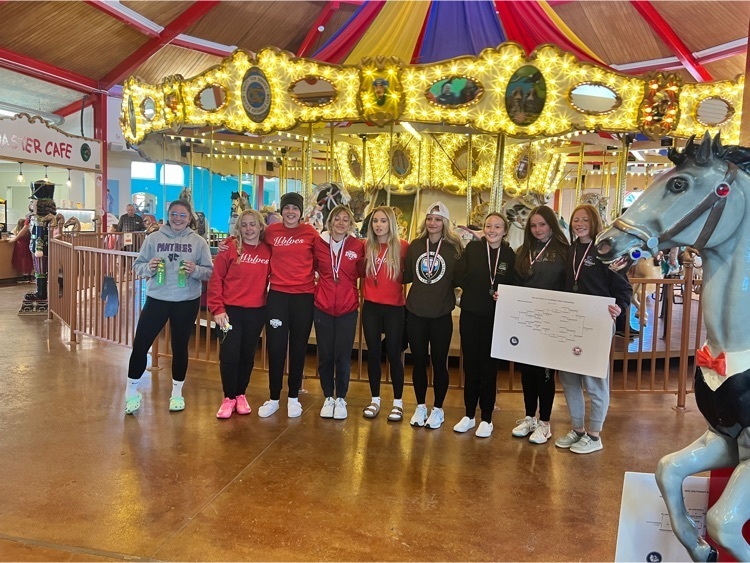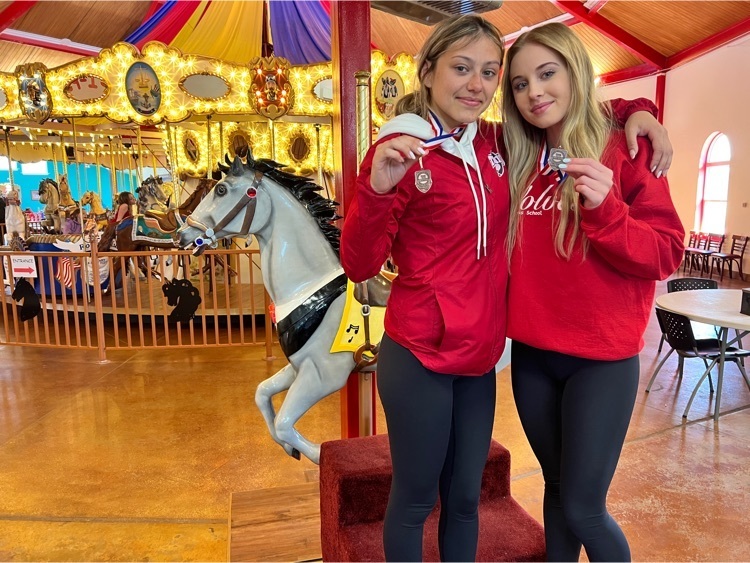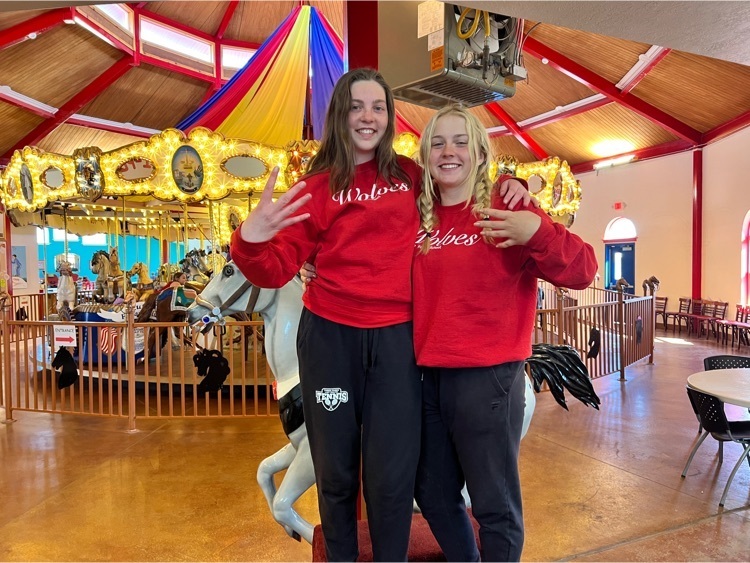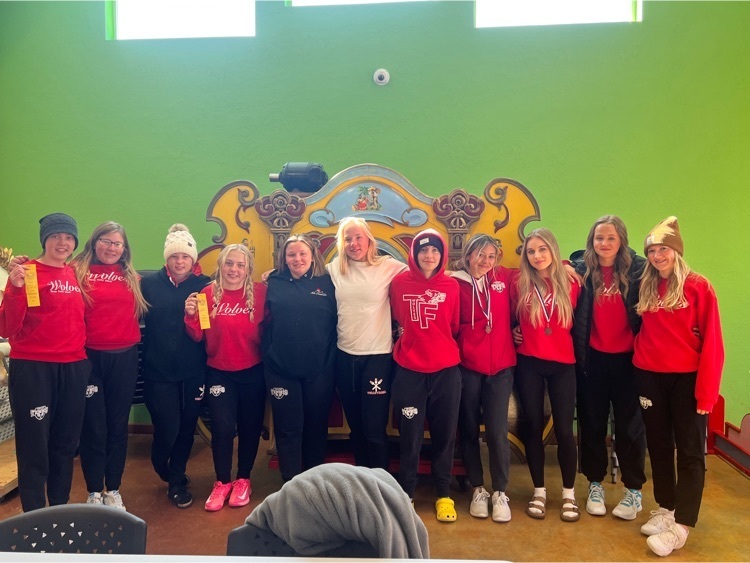 Congratulations Parents of the CLASS of 2022! I am currently asking the seniors for information about any scholarships they have received. I will announce these at graduation. If you would like to assist them in this task, please email me at
kpowell@threeforks.k12.mt.us
.
Congrats to the High School Students of the Month for April. Bella Fink, Morgan Karn, and Josh Delger. Go Wolves!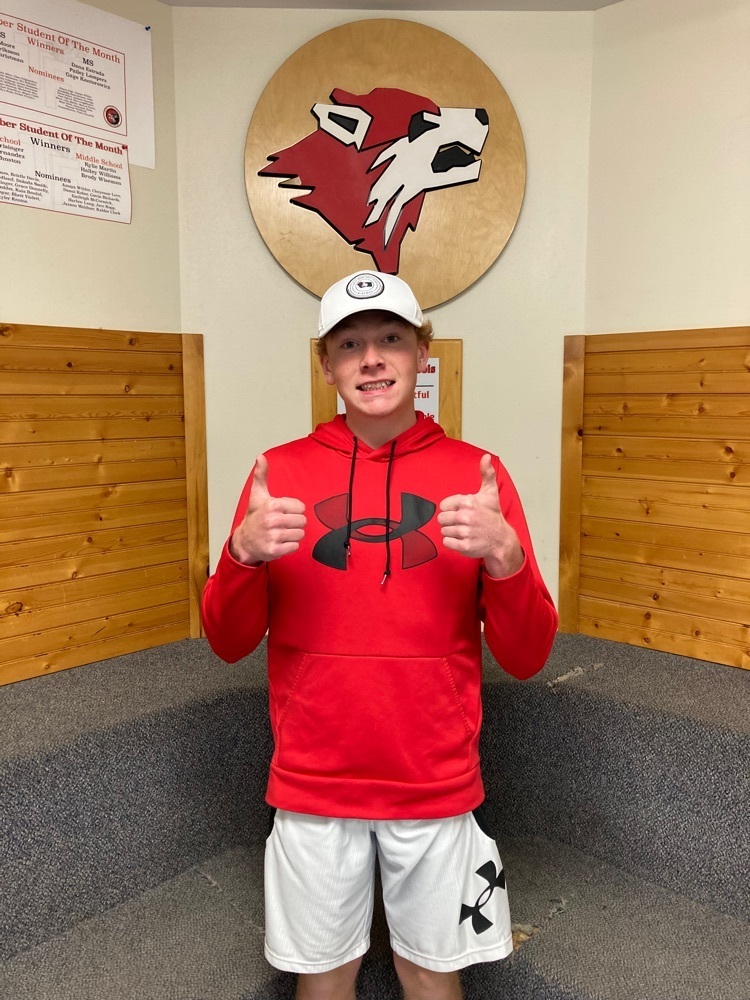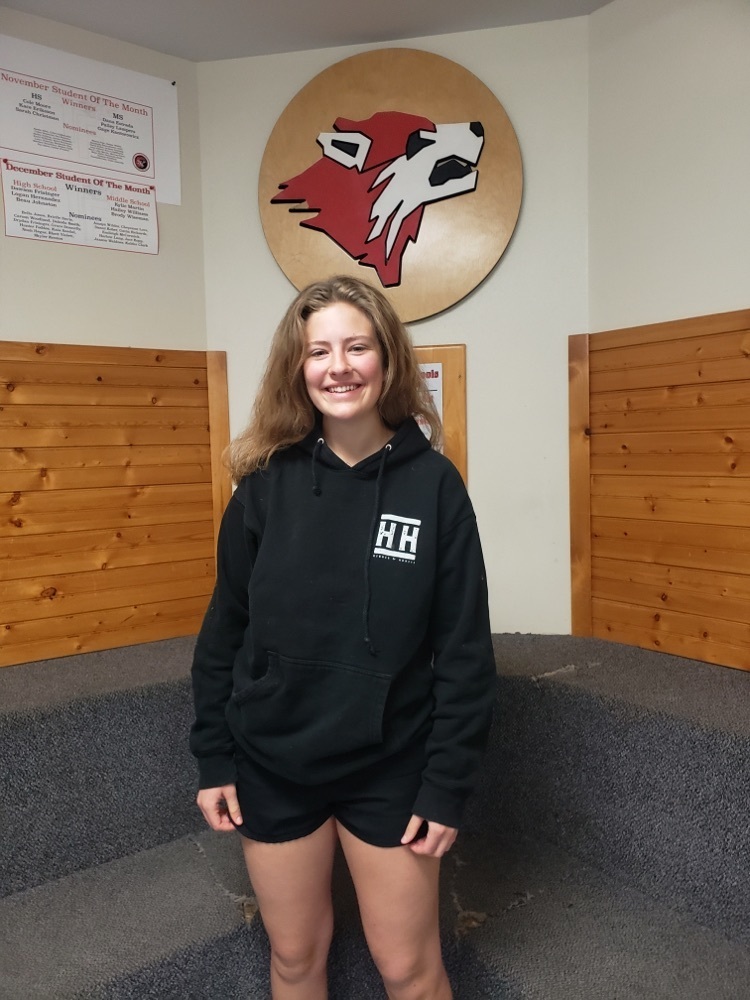 We are looking for a few volunteers for the District track meet tomorrow. You get into the meet for free and lunch will be provided. Each school is designated to a specific event in our district to help with the track meet. We need someone to spot the javelin throw and help with other various areas. If you are interested please give Terry Hauser a call or text @ 406-570-0685. Thank you.
Congrats to the April Students of the Month for the middle school. Lilly Martin, Nova Ervin, and Aislynn Gifford. Go Wolves!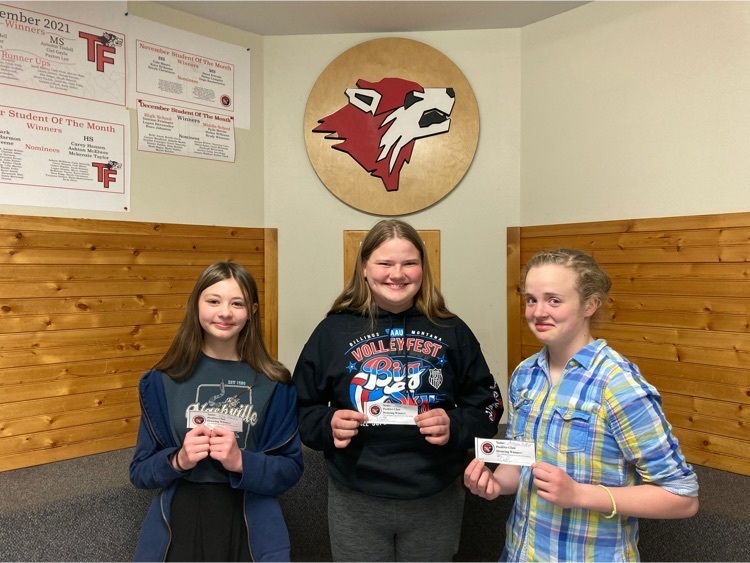 We are grateful to @MontanaMasonicFoundation for the $800 grant they presented to Mrs. Cutler today which funded the Montana Shakespeare in the Schools visit earlier this year. Proudly supporting public education in communities all over the great state of Montana is the primary purpose of the Montana Masonic Foundation. These past five years the MMF gave out over $300,000 to public schools--over $100,000 this year alone! Thank you for supporting the Wolves!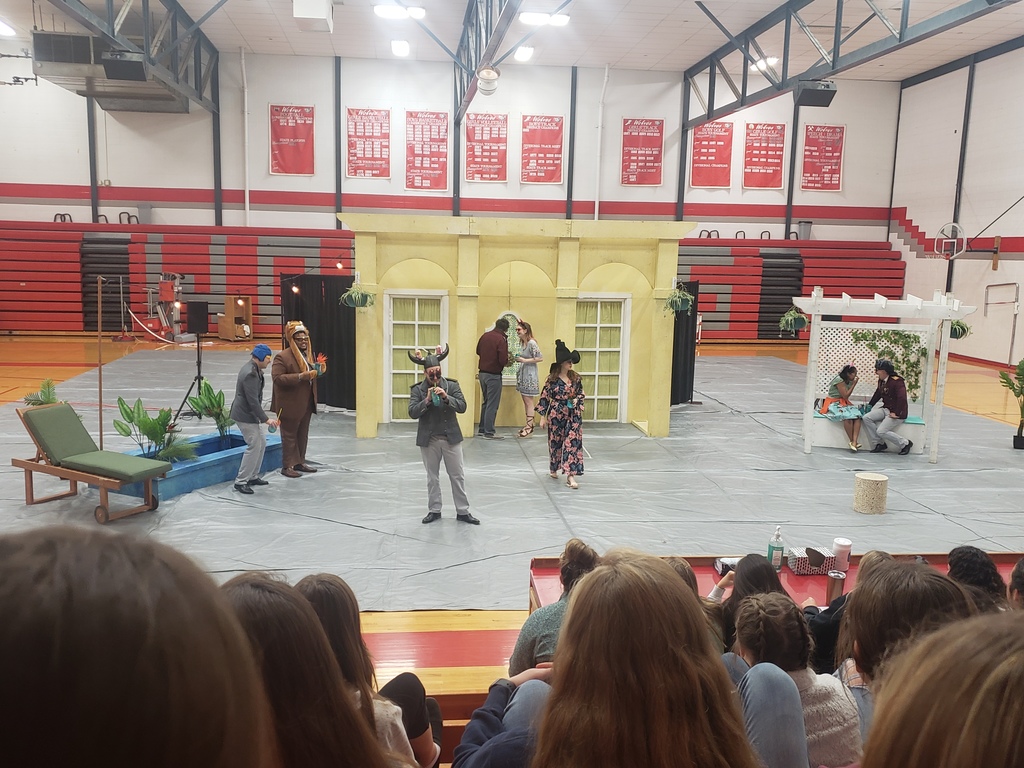 Congratulations to Michael O'Dell, Taylor Raffety, Macie Jensen, Saryna Smith, Isabella Mulder, Zoie Partain, Cassie Whitcome, Jacob Buchignani, Lillian Jones, Yen Shae Fan, Halee Wilson, Jasmyn Murphy, and Wyatt Golding for receiving a Three Forks Education Foundation scholarship. A huge thanks to the Three Forks Education Foundation and their board members for making this possible! #WeAreWolves

Congratulations to Michael O'Dell, Taylor Raffety, Macie Jensen, Saryna Smith, Isabella Mulder, Zoie Partain, Cassie Whitcome, Jacob Buchignani, Lillian Jones, Yen Shae Fan, Halee Wilson, Jasmyn Murphy, and Wyatt Golding for receiving a Three Forks Education Foundation scholarship. A huge thanks to the Three Forks Education Foundation and their board members for making this possible! #WeAreWolves *more pictures to follow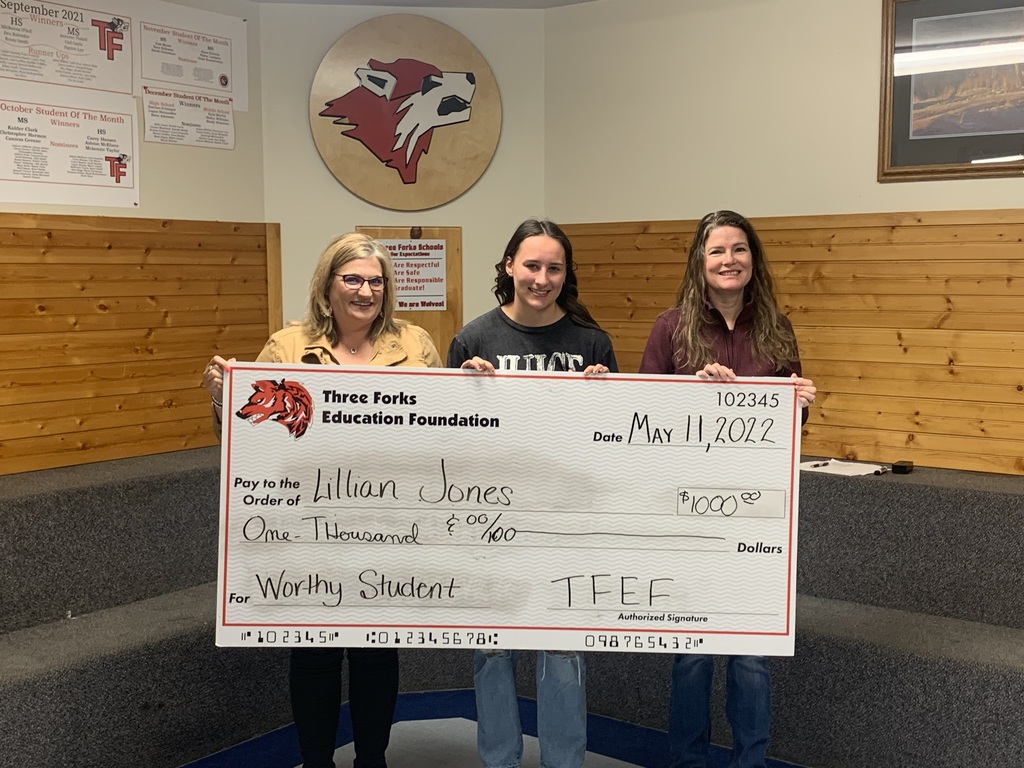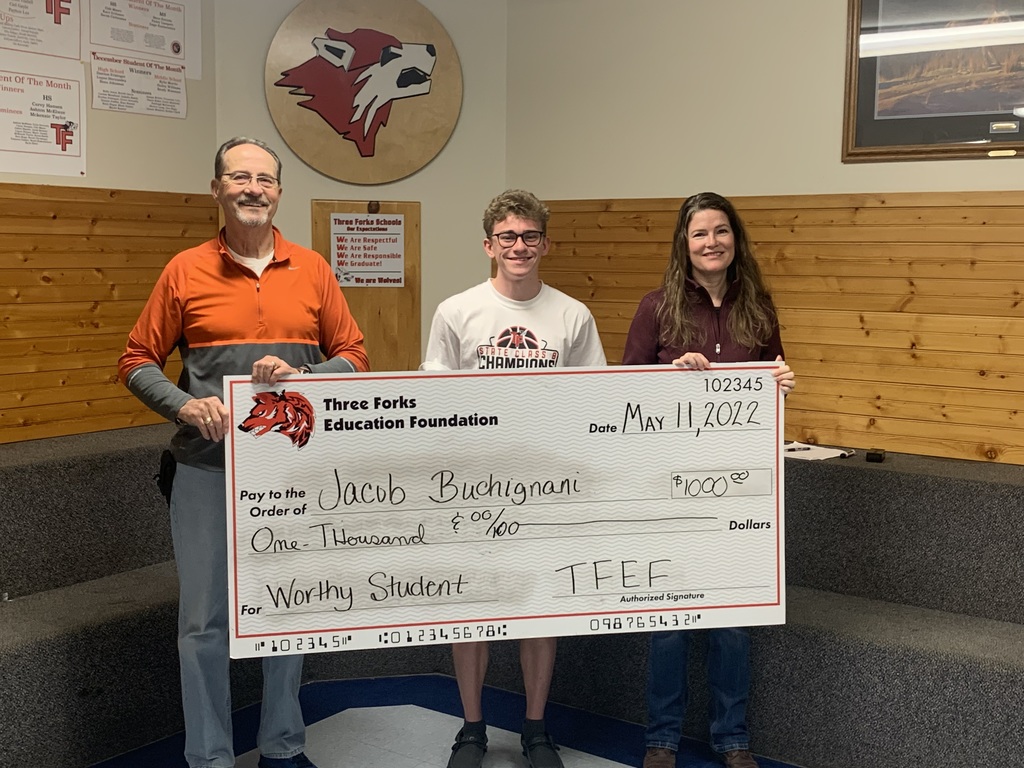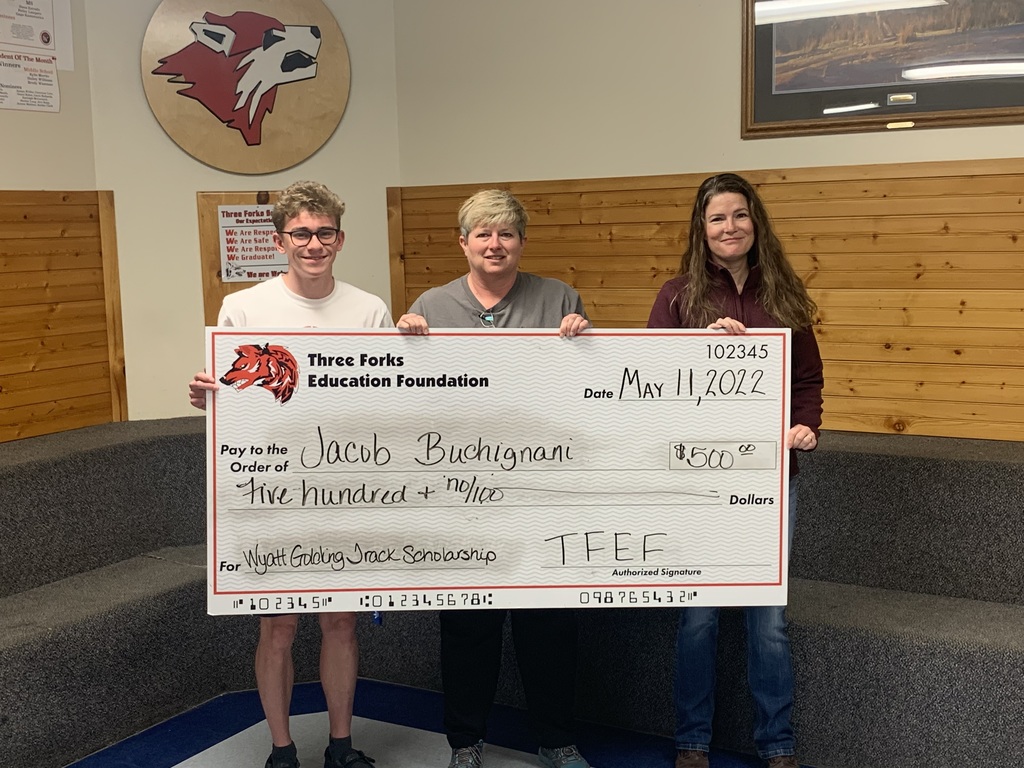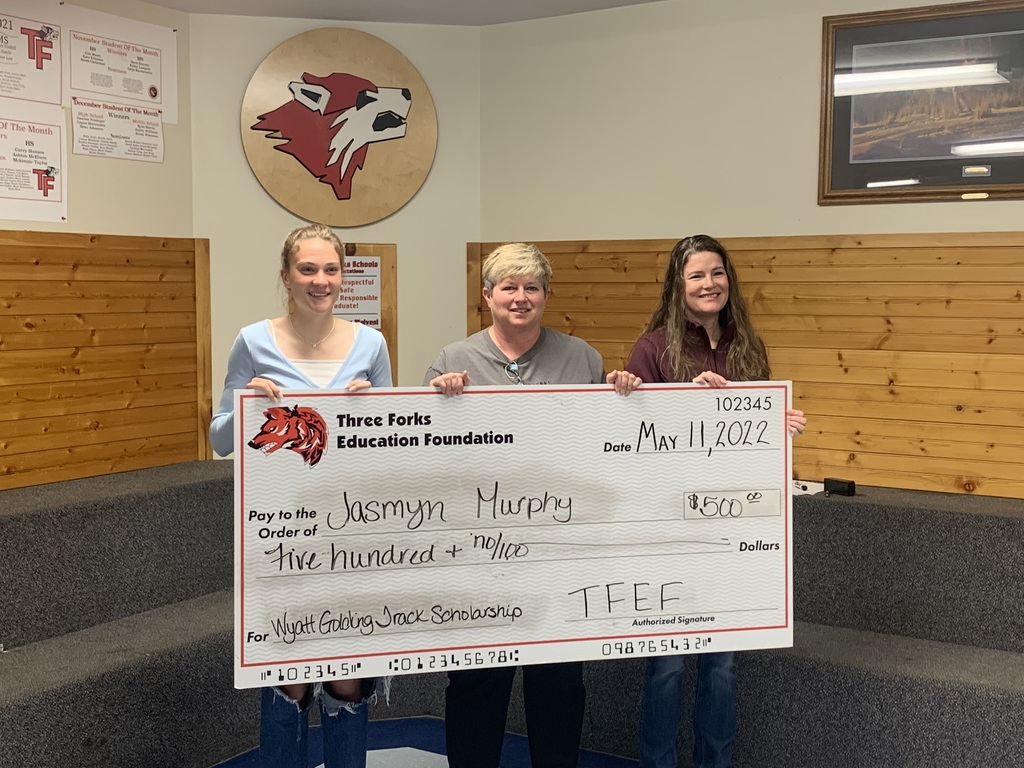 Congratulations to Michael O'Dell, Taylor Raffety, Macie Jensen, Saryna Smith, Isabella Mulder, Zoie Partain, Cassie Whitcome, Jacob Buchignani, Lillian Jones, Yen Shae Fan, Halee Wilson, Jasmyn Murphy, Wyatt Golding for receiving a Three Forks Education Foundation scholarship. A huge thanks to the Three Forks Education Foundation and their board members for making this possible! #WeAreWolves *more pictures to follow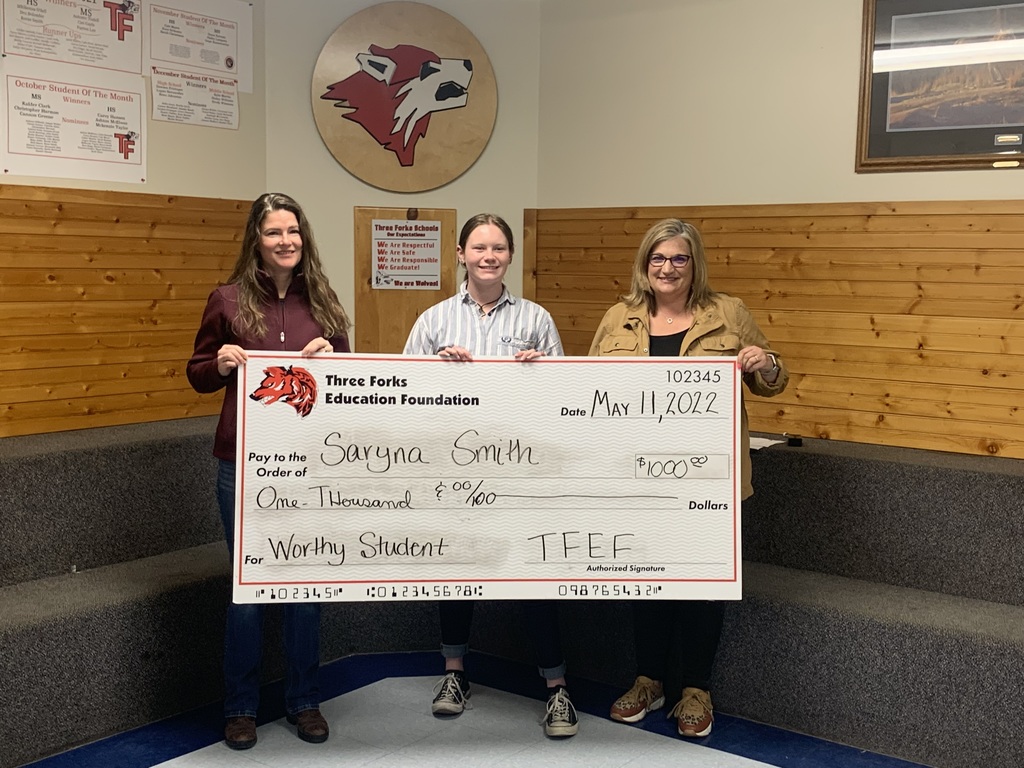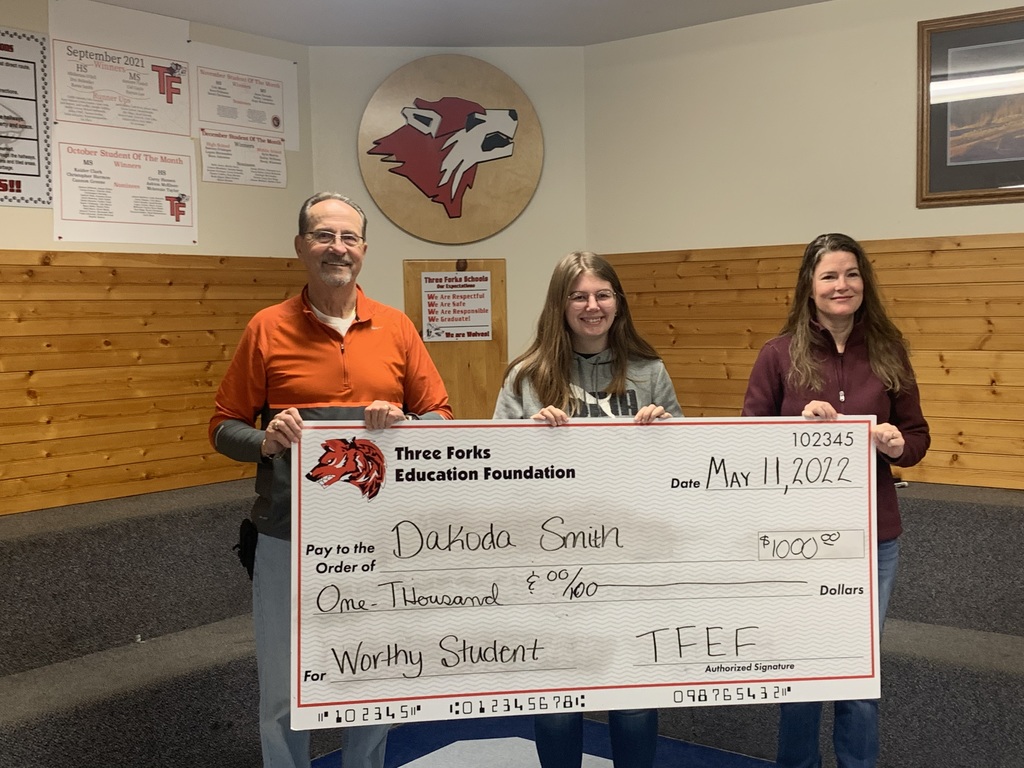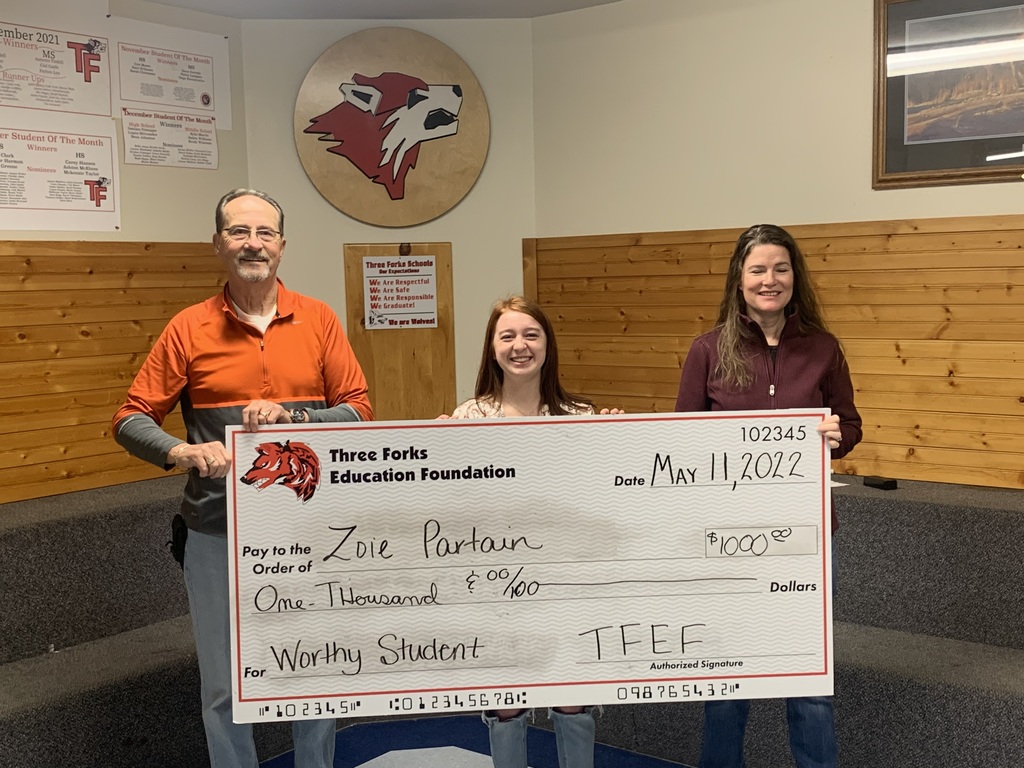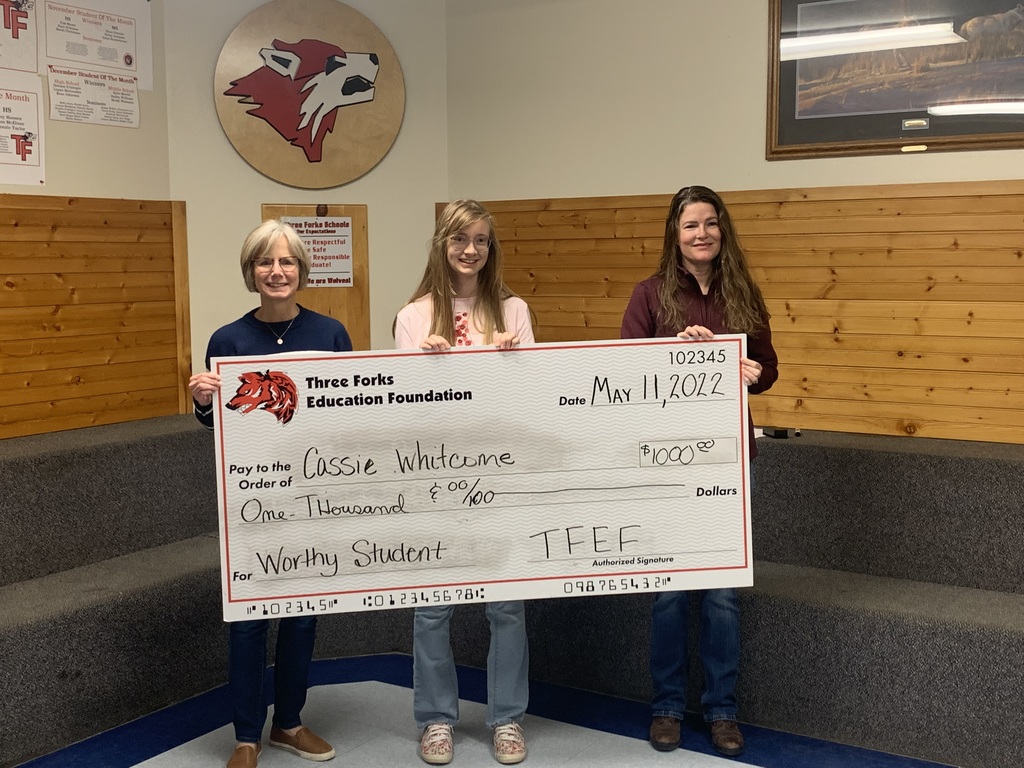 Congratulations to Michael O'Dell, Taylor Raffety, Macie Jensen, Saryna Smith, Isabella Mulder, Zoie Partain, Cassie Whitcome, Jacob Buchignani, Lillian Jones, Yen Shae Fan, Halee Wilson for receiving a Three Forks Education Foundation scholarship. A huge thanks to the Three Forks Education Foundation and their board members for making this possible! #WeAreWolves *more pictures to follow